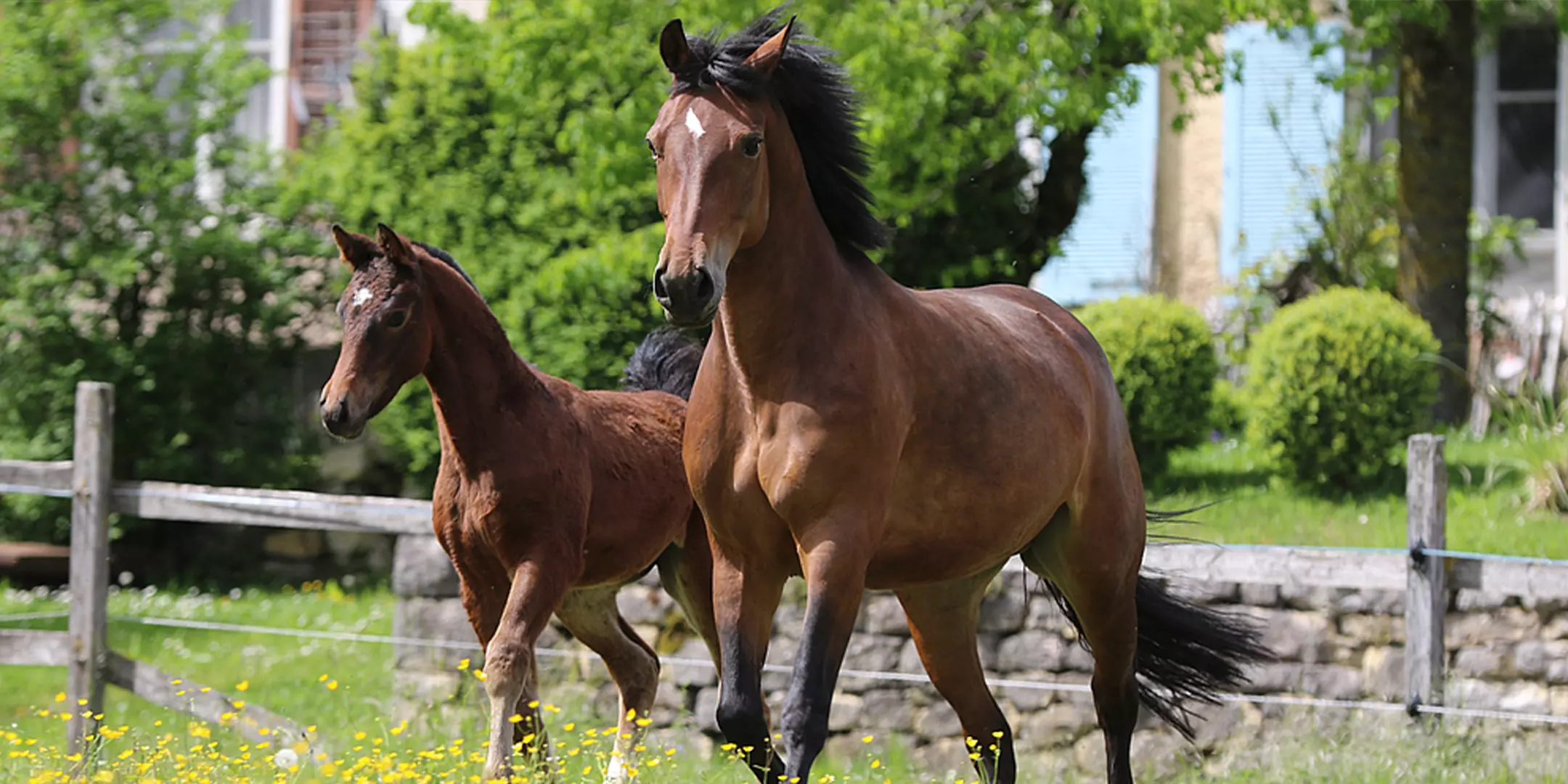 Our feed range for all stages and need of your horse
Our feed range for all stages and need of your horse
Keeping horses in a species-appropriate manner and providing them with diverse exercise opportunities is a major challenge for horse owners. Sport, breeding, and leisure horses have very different requirements, both for their owners and for appropriate nutrition. We offer innovative nutritional solutions that protect and maintain the well-being, health, and vitality of your horses.
To ensure you can optimally feed your horse in all situations, we offer the possibility to complement your basic feed, such as grass, hay, or haylage, with our extruded and pelleted feeds or our mineral cubes. With a view to a healthy digestive system for horses, the energy content of our mixed feed is based on three sources: extruded grains with pre-digested starch, highly digestible fiber, and plant oils with a high energy content. Our feeds guarantee specific levels of amino acids, minerals, and vitamins, as well as probiotic substances that promote your horse's digestion.
The feeding concept with a PLUS in the "Horse Feed" category:
Individually tailored nutrition: Based on your needs, we analyze the nutritional status and requirements of your horses. With this foundation, we determine which Granovit feeds are most suitable for your horses.
Premium quality: Our horse feeds are made from top-quality, controlled raw materials. With our strict hygienic production standards, we produce premium-quality feed.
Optimization and innovation: We develop our products with a focus on the physiological needs of horses, taking into account breeders, riders, and drivers.